Welcome everyone to the saadi canvas.The formic sheet flower design.Here we will see DIY wall decor ideas. The wall art with DIY flowers and frames and formic sheet art.This decor can be used for Wall art for school, Wall Decor for home or wall decoration for office.It is your choice becuase this DIY wall Decor idea looks amazingly different and suits on any wall.The wall is decorated with DIY flowers and DIY frames. 
Wall Decoration ideas
Contents:
How to make Formic sheet Flowers
Wall Art with Flowers
DIY Frames Designing Decor ideas
Wall Art final look
---
How to make Flowers
---
Making paper flowers is the easiest task for making any kind of craft.Not all the flowers are easy to make but it is good to start learning with crafts. Here we used simple formic sheet to make small flowers that looks pretty cool on the wall.These can also be used for any other decoration purpose.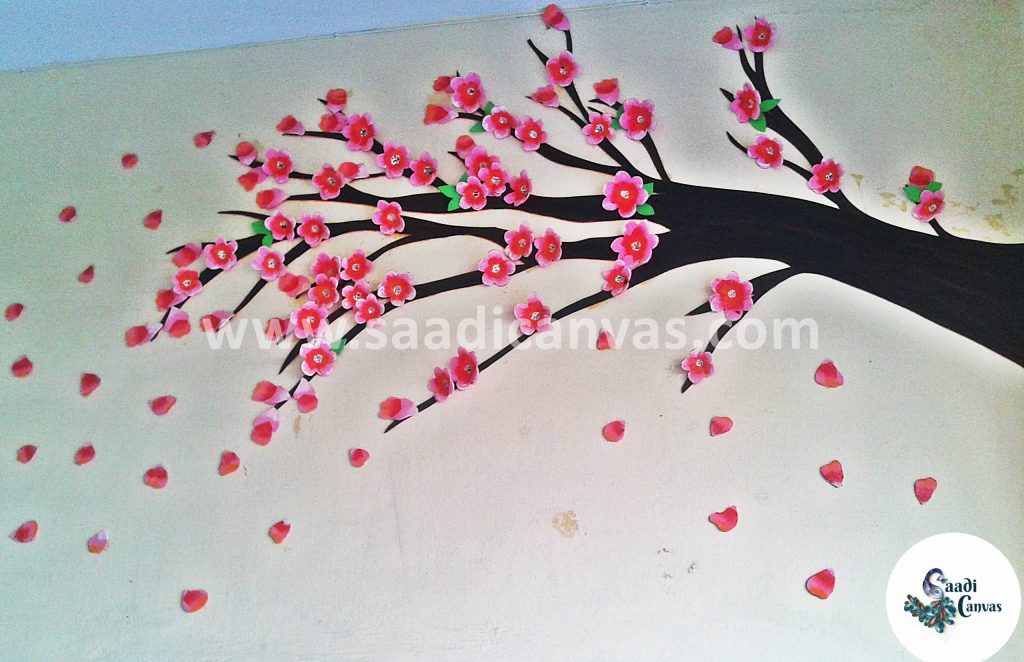 ---
Wall Art with Flowers & DIY Frames
---
Making something in art and craft is one thing but the thing that matters is how you present that craft.Here we have to decorate a wall with something that looks pretty with simple and professional looks. putting many great things on wall does not give a impressionable look.So Here the best part is the petals of flowers.The wall is decorated with petals of flower along with frames that give a nice look at first sight.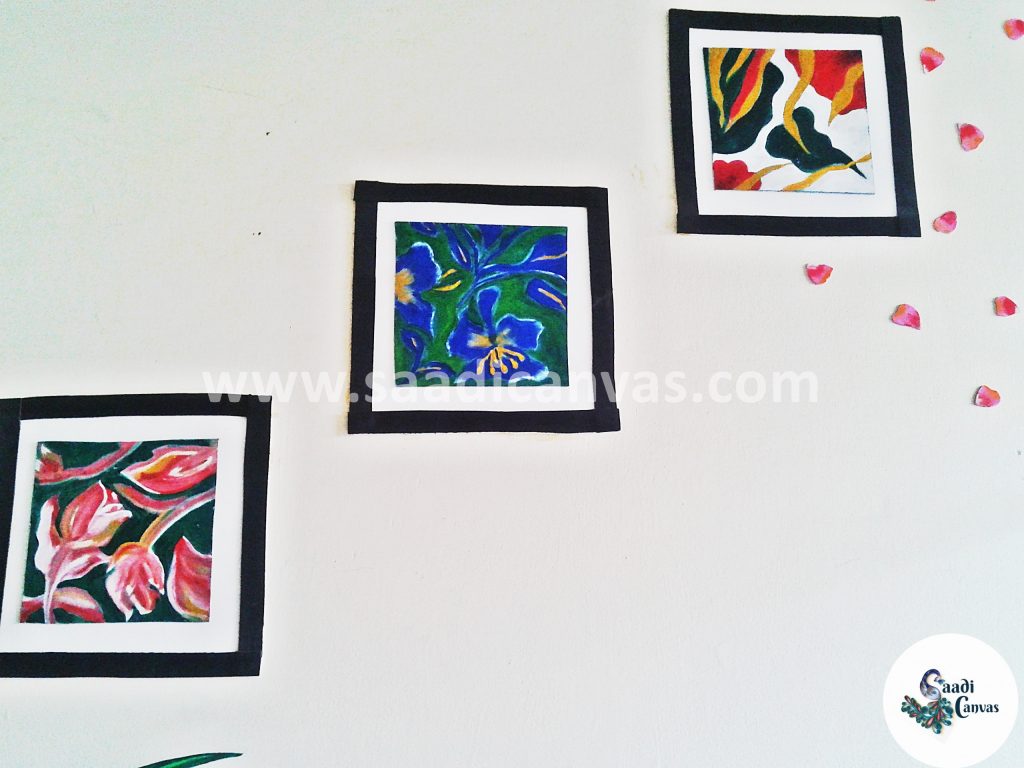 ---
DIY Frames and Decor Ideas
---
There is something that needs to be place along with patels of flowers.It could be anything that looks good in combination with flowers.The frames are the best idea for wall.these frames are quite simple and easy.These are DIY painted frames actually not frames but paintings.These are DIY painting that makes the combination with the flowers.we can use any similar painting or any other kind of frames and photos.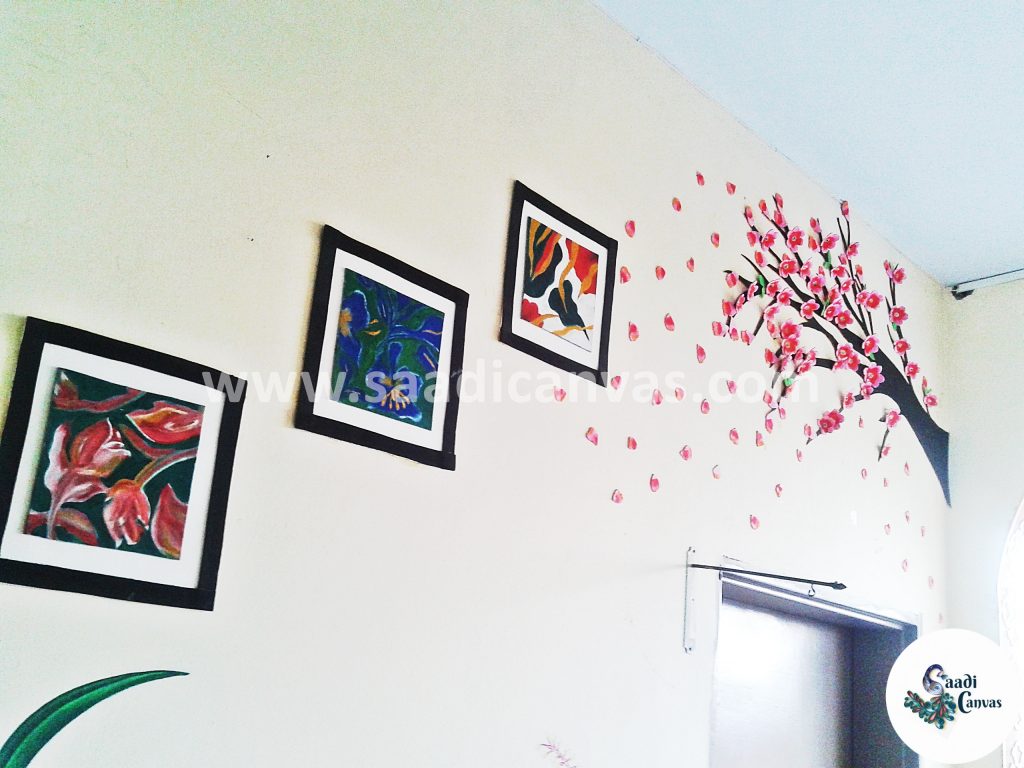 ---
Wall Art Decor final Look
---
The one thing that is necessary to mention is the wall can be decorated with paint or only with papers.Here we can paint these petals but this will not gives you the 3D look.So better to have a nice cut paper flowers along with unique paintings or frames.Here is the final look of the wall.
---
I hope You liked this project.As you can use these ideas to decorate your home,You can decorate you office or any wall. These simple wall decor ideas are easy to make and this is not even time taking. These easy wall decor ideas will give your home office or school a new look.
As this is not the step by step guide of the project.it is just the representation of the project to get the ideas.Subscribe to our YouTube Channel for video tutorials and ideas.You can order any of our project or place your custom order. The shipment of any order is available. visit our shop section or gallery and feel free to ask any thing. Life is simple if you really want it to live it as you are.we will come up with some thing more interesting in the next post.Stay motivated and be on your side.
[yotuwp type="videos" id="PKdr4M4OVz8″ ]